Installing Brake Controller on 2005 Jeep Liberty with Factory Tow Package
Question:
I have a 2005 Liberty CRD with factory tow package. It has the 7 round plug. Other than stringing 12volt to the brake controller and a wire from there to the hitch plug, do I need any other harness or dongle to attach to the Jeep.
asked by: Charlie C
On vehicles that are equipped with the factory tow package, Jeep typically runs a light green wire from the 7-way to the passenger compartment to carry the output from the brake controller. This wire can be found under the dash to the left of the steering column or sometimes behind the kick plate on the left side of the foot well. This green wire would attach to the output wire of the brake controller, which is typically a blue wire.

The three remaining wires would need to be connected. The black wire on the controller supplies 12-volt power to the controller. It would attach to the positive battery terminal via a 20 or 30 amp circuit breaker. The instructions from your brake controller will state which is needed. The white brake controller ground wire attaches to the negative battery terminal. The red wire taps into the brake stoplight switch located at the top of the brake pedal. The switch can have several wires exiting it, use a circuit tester like part # 40376 to locate the wire that only shows voltage when the brake pedal is pressed. Once found, tap the red wire into this circuit.

We offer a brake controller install kit, part # 5506 that includes the circuit breaker and the necessary 10 gauge wire to connect the controller to the battery. Ring connectors and other hardware are also included.

You could go with the ETBC7 kit you referenced, but because you already have the 7-way on the rear of the vehicle, you will not need everything included in that kit.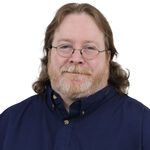 Ask The Experts a Question >>
Featured Help Information
Instructions
Miscellaneous Media