Tie Downs and E-Track Recommendation for Securing a BMW K1200, ATV, and Dirt Bike on a Trailer
Question:
Last question - promise! Im loving your site! All the stuff I look for in stores, but can never find. As previously stated, I have a 5 X 10foot Aluminum Utility trailer Trophy with 2 X 6inch wood flooring. I haul my 2011 Polaris 2 up ATV, my kids toys dirt bike and 90cc ATV and - rarely - a motorcycle BMW K1200. Im looking for an easy way to put it all together, while trying to keep my loads centered. Thought about a few E Tracks, with some wheel straps for my ATV and some straps with Rings to tie down other toys. Would wheel net EM58518 work on an ATV? Suggestions? Wheel chock works ok for Kids ATV.
asked by: Dean
Expert Reply:
I would recommend using 2 sections of Horizontal E-Track, # E19148, down each side and 2 sections of Horizontal E-Track down the middle of your trailer, 6 sections in all, to give you as many tie down options as possible for securing all of your different toys.

Your BMW K1200 sounds like the heaviest item you will need to tie down. I recommend using 2 packages of the Retractable Ratchet Straps, # 34414, along with 4 of the E-Track Tie-Off Rings, # 59131. Four tie down points are needed for items secured on trailers because stopping, starting and taking corners transfers the weight of the item tied down to the front rear and/or sides and the weight of the item can be increased by 3 times the actual weight, due to G-Forces. If your BMW weighs 1000 pounds then a 4000 pound strap would be a good choice.

The wheel straps you mentioned, are not designed to work with ATV tires. You would need to have 4 tie downs for each ATV also. Depending on the weight of the ATV you would be able to use the Easy Ratchet Tie Downs with Coated Hooks and Rubber Handles, # 05519, for each ATV, but check the weight and make sure the tie down you select is rated at least 3 times the weight of the ATV.

I produced a short video showing the E-Track, tie down rings and straps for you to see how I would orient things, but you may find that a different configuration will work better for your situation.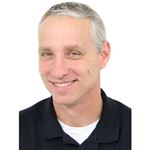 Ask The Experts a Question >>
Products Referenced in This Question
Product Page this Question was Asked From
Erickson Adjustable Wheel Net with E-Track Fittings - 1,166 lbs

(

47

reviews)
Code: 77314
Our Price: $41.77
Tie Down Straps
Car Tie-Downs
Wheel Net
1166 lbs
more information >