Troubleshooting a Pinched 4-way Trailer Wire Where Only the Running Lights Function
Question:
Installed and all worked well. Pinched/nicked the wires near the vehicle end when I cornered too tight - spliced them back and now only the running lights work. No turns, no brake, no emergency flashers. Any ideas?
asked by: Terry S
It sounds like you may still have some bad connections left in your 4-way trailer wire harness. I would go back and inspect all of the wires that got pinched and make sure they are all making good connections to the correct color wire. You will also want to make sure they are taped up and insulated well from each other to prevent the wires from shorting out on each other.

If that does not fix the problem I would go back and look for other areas of the harness that may have been damaged that you may have overlooked when you first damaged the wires.

There is also a chance that you may have damaged the converter box of the # 118379 in the original wire pinching. You will want to use a circuit tester like the part # PTW2993, and test the wires that go in to the converter box and then test the wires that come out of the box to determine if the converter is damaged.

When you test the circuits you are going to be looking for signal that corresponds to the function you are testing. For example, if you are testing the brake signal circuit before the converter you will need to test the brake wire for voltage before the converter when the brake is applied. Next, you will want to test for voltage on the outlet side of the converter box on the brake wires. You will want to test all of the wires going in and out of the box using the same procedure, you also will want to test as close to the converter as possible on the out side to isolate the converter testing from getting a false negative due to the pinched wires.
expert reply by:
Jameson C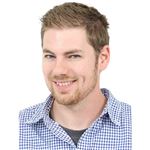 Ask The Experts a Question >>