Wiring Single Wire Clearance Lights on an Enclosed Trailer
Question:
I bought some clearence lights for my camper trailer, but it only has one wire that is already connected to it and my camper has 2 green wires and 2 white wires coming out from the wall. how am i suppose to hook them up to the new lights?
asked by: jay
Expert Reply:
You will need to use a circuit tester, item # 3808 if needed, to test the wires exiting the trailer to figure out the wiring configuration with the trailer hooked up to the truck and the running lights on.

You will probably find that you have tail light power on one of the green wires and no power on any of the other wires. In this case you would wire the two green wires to the power wire coming from the clearance light. You would then need to wire the two white wires coming from the trailer to the ground for the clearance light. Wiring this way allows the ground and tail light wiring to carry on to the next light inline on that side of the trailer.

It sounds to me like your lights are mounted in a location that requires a ground wire to be ran to the trailer frame. If so, lights with only a power wire will not work on your trailer without adding a ground wire to them and attaching it to the ground wires coming out of the trailer. We have two wire clearance lights available similar to those you referred to. The Oval Two-Bulb Trailer Clearance and Side Marker Light, 2 Wire - Amber, item # MC66AB, would be a good choice for this application.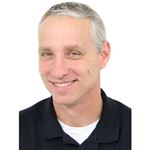 Ask The Experts a Question >>