Trailer Brake Controller Wont Light Up and Trailer Brakes Do Not Work Even with Manual Override
Question:
the light on the controller wont come on and trailer brakes wont work even if you use the manuel slide bar on controller
asked by: Bob
When a brake controller like your Draw-Tite Activator # 5100 does not light up to indicate that is senses a connected trailer, then often the problem is in either the vehicle-side or trailer-side connectors. Since the manual override does not activate the brakes then we know there is a problem with the output signal reaching the trailer.

First, check both the vehicle socket and the trailer plug for signs of corrosion (even slight green or white discoloration) on the electrical contact surfaces. Also check for bent or damaged contacts. Sometimes even the interior of a socket or plug can develop corrosion. If you find an issue clean or replace the connectors as needed. If both connectors appear to be okay then I suggest you disconnect the trailer and test the vehicle socket to see if the brake signal is reaching it.

You can use a tester like # 40376 (please see the linked video for a demonstration about how to use the tester) to check for a brake signal on your trailer socket. If you have an RV-style 7-way blade connector like the one in the picture I've prepared for you you'll want to ground the tester to the pin at the 7-o-clock position and apply the tester to the brake circuit pin at the 5-o-clock position.

Have a helper press the manual override lever on the controller while you test. If you detect the signal then you know the issue is on the trailer. If not then you know the problem is somewhere in the vehicle wiring or the controller. You can test the trailer brakes directly by simply applying 12V power and ground to the appropriate connectors on the plug. You can use your vehicle battery or a spare 12V battery to see if the brakes operate. If not then the trailer wiring is suspect; if they do work then the controller or vehicle are the likely problem.

You can also test the controller itself. Test the red wire while you press the brake. This red wire should carry a signal ONLY when the pedal is pressed. Next you can test the blue wire, which is the output wire to the trailer socket. You should detect a signal on this wire when you press the manual override lever. If not, then the unit is bad and can be replaced with a controller like the popular and reliable Tekonsha P2 # 90885.

We offer custom-fit plug-in brake controller wiring adapters for many vehicles so please feel free to let me know your vehicle's year, make, model and version.
Click to Enlarge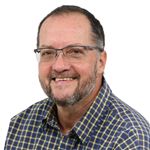 Ask The Experts a Question >>