Installing a 7-Way Connector and Brake Controller on a 97 Chevy 2500
Question:
i am trying to install a 7-blade plug on my 97 chevy 2500 i am not sure if the truck came wired for a plug or not because my truck has a tool bed on it the bed has a 6pin plug already installed but it is wired to the bed harness i found three wires not bening used by the bed manufacture they wer cut and taped up there are two big wires and a small white wire did these trucks come with a trailer plug and i need to know about a brake controller my dodge pickup has a plug allready under the dash does this truck have the same or how would i wire one
asked by: ted
Expert Reply:
The 1997 model was not really prewired, although the necessary trailer lighting wires and possibly the brake controller output and 12-volt charge circuit wire should be located under the bed, usually above the spare tire or along the drivers side frame rail.

There should be a green, yellow, brown, light blue, and light green wire. The wire functions are as follows. Green = right turn/brake light, yellow = left turn/brake, brown = running lights, light blue = 3rd brake light for a camper shell, light green = reverse lights. There might also be a darker blue wire which would carry the brake controller output and an orange or red wire for 12-volt accessory power for the trailer. If the dark blue and orange or red wires are present under the bed, the other end of these wires terminate in the engine compartment under the brake booster. If you can locate these two wires in the engine compartment, the orange wire would connect to the positive battery terminal via a 40 amp inline circuit breaker and the blue wire would pass through the firewall and attach to the blue brake output wire exiting the rear of the brake controller.

To install a brake controller, you will have to hardwire it in. I would recommend the Tekonsha Prodigy, part # 90185. This proportional controller is our best seller, and is very easy to use. You will also need the brake controller installation kit, part # ETBC7. The kit includes everything needed to install the controller, including the 7-way connector and all connectors and circuit breakers.

We have some helpful resources and videos on our website that will assist you with your install, I will provide you with links below. The install video I will link you to shows the install on a different vehicle, but the procedure would be the same.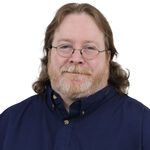 Ask The Experts a Question >>
Video/Article/FAQ this Question was Asked From
Article or Video
Featured Help Information
Instructions
Miscellaneous Media