Trailer Running Lights Not Working On a 3500 Dodge Ram Pickup
Question:
All lights work on trailer but running lights. Had fuse blown replace still does not work.
asked by: Steven S
Expert Reply:
There should be two fuses in the electrical panel under the hood of your Dodge Pickup for the trailer wiring. Check those again and you may find that is the problem. If all of the fuses are good then I would use a circuit tester, item # 3808, to test the taillight connection in the trailer connector on the vehicle. This connection point, for running lights, should be in the 11:00 position in the trailer connector. If you have power there then the problem is with the trailer. If you do not have power at the trailer connector then you will need to run down the bad wire from the trailer connector back to its connection on the vehicle wiring harness.

On the trailer side you may have a bad ground or a pinched, broken or shorted taillight wire that is causing the problem. Use the above mentioned circuit tester to check the trailer wiring and make sure the ground connections on the trailer are secure. The most likely point that a ground is bad is where the taillights are connected to the trailer frame.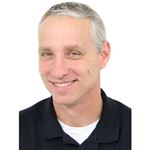 Ask The Experts a Question >>
Video/Article/FAQ this Question was Asked From
Article or Video