5th Wheel Trailer Hitch for a 2016 Ram 3500 with Factory Installed 5th Wheel Prep Package
Question:
What options are available to install a fifth wheel hitch in a 2016 Ram 3500 that has the factory installed fifth wheel prep package? Im having a difficult time finding one that is sized properly to match the factory hole dimensions.
asked by: Todd S
There are actually several hitches available now that fit directly into the 2016 Ram factory OEM prep package. There is also an option to use a special adapter if you already have a hitch or if you plan on getting a slider hitch (for short bed trucks).

The hitches that fit directly are:

# BWRVK3600, rated for 25K
# C16545-16021, rated for 24K
# C16530-16021, rated for 20K
# C16520-16021, rated for 16K, dual jaw
# C16515-16021, rated for 16K, slide-bar jaw

You can also use adapter # DM6099 and then use a Reese, Draw-Tite, Hidden Hitch, Curt, Valley, or Husky 5th wheel trailer hitch that fits in above the bed rails if you already have one.

If you don't have a hitch already and want to use the adapter I recommend going with the 16K Reese hitch # RP30047. It is a good entry level hitch that has a dual-jaw for a secure king pin connection and a 4-Way pivoting head. If a higher capacity is needed they have a 20K model, # PS30119.

If your truck is a short bed then you would need the slider versions # PS30857 for 16K and # PS30121 for a 20K. I have included a couple of review videos for you showing the features of the hitches.
expert reply by:
Michael H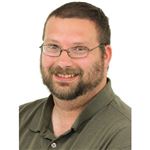 Ask The Experts a Question >>
Products Referenced in This Question
B&W Companion OEM 5th Wheel Hitch for Ram Towing Prep Package - Dual Jaw - 25,000 lbs

(

495

reviews)
Code: BWRVK3600
Retail:$1,415.00
Our Price: $1,262.00
Fifth Wheel
Fixed Fifth Wheel
Hitch Only
6500 lbs TW
25000 lbs GTW
Double Pivot
Standard - Double Jaw
17 - 19 Inch Tall
B and W
more information >
Curt E16 5th Wheel Trailer Hitch for Ram Towing Prep Package - Slide Bar Jaw - 16,000 lbs

(

15

reviews)
Code: C16515-16021
Retail:$1,080.60
Our Price: $895.30
Fifth Wheel
Fixed Fifth Wheel
Hitch Only
4000 lbs TW
16000 lbs GTW
Double Pivot
Economy - Slide-Bar Jaw
12-1/2 - 15-1/2 Inch Tall
Curt
more information >
Curt A16 5th Wheel Trailer Hitch for Ram Towing Prep Package - Dual Jaw - 16,000 lbs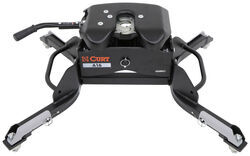 (

225

reviews)
Code: C16520-16021
Retail:$1,301.90
Our Price: $975.10
Fifth Wheel
Fixed Fifth Wheel
Hitch Only
4000 lbs TW
16000 lbs GTW
Cushioned 360-Degree
Standard - Double Jaw
14 - 18 Inch Tall
Curt
more information >
Curt Q20 5th Wheel Trailer Hitch for Ram Towing Prep Package - Dual Jaw - 20,000 lbs

(

240

reviews)
Code: C16530-16021
Retail:$1,463.56
Our Price: $1,126.08
Fifth Wheel
Fixed Fifth Wheel
Hitch Only
5000 lbs TW
20000 lbs GTW
Cushioned 360-Degree
Standard - Double Jaw
14 - 18 Inch Tall
Curt
more information >
Curt Q24 5th Wheel Trailer Hitch for Ram Towing Prep Package - Dual Jaw - 24,000 lbs

(

230

reviews)
Code: C16545-16021
Retail:$1,484.54
Our Price: $1,143.45
Fifth Wheel
Fixed Fifth Wheel
Hitch Only
6000 lbs TW
24000 lbs GTW
Cushioned 360-Degree
Standard - Double Jaw
14 - 18 Inch Tall
Curt
more information >
Demco 5th Wheel Rail Adapter for Ram OEM 5th Wheel Towing Prep Package - 25,000 lbs

(

34

reviews)
Code: DM6099
Retail:$584.00
Our Price: $427.95
Accessories and Parts
Fifth Wheel Installation Kit
Rail Adapter
more information >
Pro Series 5th Wheel Trailer Hitch - Dual Jaw - 20,000 lbs

(

23

reviews)
Code: PS30119
Retail:$883.32
Our Price: $592.41
Fifth Wheel
Fixed Fifth Wheel
Hitch Only
5000 lbs TW
20000 lbs GTW
Double Pivot
Standard - Double Jaw
13 - 17 Inch Tall
Pro Series
more information >
Pro Series 5th Wheel Trailer Hitch w/ Square Tube Slider - Dual Jaw - 20,000 lbs

(

13

reviews)
Code: PS30121
Retail:$1,325.86
Our Price: $811.05
Fifth Wheel
Sliding Fifth Wheel
Hitch Only
5000 lbs TW
20000 lbs GTW
Double Pivot
Standard - Double Jaw
13 - 17 Inch Tall
10 Inch Fore/Aft Travel
Pro Series
more information >
Pro Series 5th Wheel Trailer Hitch w/ Slider - Dual Jaw - 16,000 lbs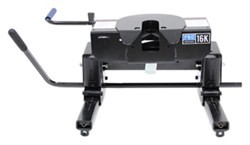 (

36

reviews)
Code: PS30857
Retail:$1,035.53
Our Price: $635.32
Fifth Wheel
Sliding Fifth Wheel
Hitch Only
4000 lbs TW
16000 lbs GTW
Double Pivot
Standard - Double Jaw
13 - 17 Inch Tall
10 Inch Fore/Aft Travel
Pro Series
more information >
Reese 5th Wheel Trailer Hitch - Dual Jaw - 16,000 lbs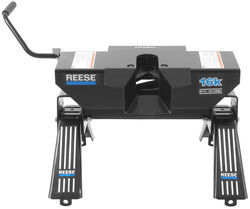 (

43

reviews)
Code: RP30047
Retail:$878.85
Our Price: $416.95
Fifth Wheel
Fixed Fifth Wheel
Hitch Only
4000 lbs TW
16000 lbs GTW
Double Pivot
Standard - Double Jaw
14-1/2 - 18 Inch Tall
Reese
more information >
Product Page this Question was Asked From
Curt Custom Fifth Wheel Installation Kit for Dodge Ram - Gloss Finish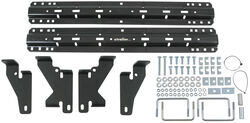 (

7

reviews)
Code: C16420-104
Retail:$386.07
Our Price: $205.90
Fifth Wheel Installation Kit
Custom
Above the Bed
more information >
Featured Help Information
Instructions
Miscellaneous Media