Is There a Minimum Hitch Receiver-to-Ground Height Clearance Requirement for Trailer Hitches
Question:
Is there a requirement or law that required your received hitch to be at certain inches or feet above the ground when towing or hauling bicycles? I have my 2004 Sienna installed with a 2inch hitch and it gives me only 7inch of ground clearance from the lowest point without any load on it. The hitch constant bump into driveway when I exit even at 2 MPH. I dont even bother trying to install my bike rack on it. Is there a solution to this or its better not to have any hitch installed on the van.
asked by: Andy
I am not aware of any legally mandated minimum ground clearance requirement for trailer hitch receivers in any states and my online research did not reveal any such laws. However, I did find on an internet forum for Sienna owners posts related to your exact concern: too little hitch receiver-to-ground clearance. This vehicle simply sits quite low to the ground.

Typically the various hitch receivers offered by the major manufacturers will tend to be of fairly similar proportions, which means that the receiver tubes on all of them will tend to be in essentially the same place under the rear bumper fascia. The link provided will show you, for reference, all of the 1-1/4-inch and 2-inch trailer hitch receivers available for your 2004 Toyota Sienna.

Hitch manufacturers when designing hitches for a specific vehicle have to allow for the exterior cosmetic components that will affect the installation, e.g. the bumper cover, and they will try as much as possible to minimize the amount of modifications (cutting and trimming) required for those parts.
To a degree the vehicle designers force the hitch manufacturers to put the hitch receiver tube where there is available space for it.

In cases where the hitch-mounted accessory presents a clearance issue (such as a bike carrier or cargo basket) sometimes use of an adapter with rise can help. But if the hitch receiver itself poses the problem there is no quick remedy.

The actual hitch-to-ground clearance you find on your vehicle will be a function of several variables including tread depth (brand new tires versus tires with 40,000 miles on them), tire inflation pressure, the condition of the suspension and the weight of the passenger and cargo load. In the worst-case scenario of a fully-loaded Sienna with well-worn stock suspension and tires with high mileage on them you could indeed find the resulting low position of the hitch causing inadequate clearance.

We do offer suspension enhancement products (please refer to the link provided) but these are intended to assist the suspension when under a heavy load. They do not raise the height of the vehicle relative to the ground.

You might consider having the suspension system inspected to see if any components require replacement. For example, if the vehicle shocks and springs are worn out you might find some useful improvement in clearance by replacing these. A qualified automotive technician can make this determination for you. If you are able to enter and exit your driveway at an angle you might find your hitch will better clear the driveway.

I have also provided a link to our product page for trunk-mount bike carriers suitable for your Sienna.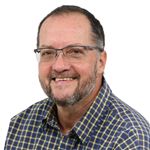 Ask The Experts a Question >>
Product Page this Question was Asked From
Curt Trailer Hitch Receiver - Custom Fit - Class III - 2"

(

601

reviews)
Code: C13105
Retail:$192.21
Our Price: $111.95
Trailer Hitch
Custom Fit Hitch
Class III
350 lbs TW
3500 lbs GTW
5000 lbs WD GTW
2 Inch Hitch
500 lbs WD TW
Visible Cross Tube
Curt
more information >
Featured Help Information
Instructions
Miscellaneous Media