Will a Receiver Hitch Work on an I-Beam Frame on My 5th Wheel Trailer
Question:
I have a 5th wheel and would like to install this C13702 hitch. Would it work on a I beem frame that is 68in wide. Thoughts are to mount it on the bottom of the I beem. What are the dimension from the top plate of the mounting flange to the reciever checking to see if it will clear the square bumper on the back of the 5th wheel
asked by: Kelly
I do not believe the C13702 Adjustable Width Motor Home Hitch is the best option for your I-beam frame. We have an adjustable width trailer hitch for the RV, part number 13703 that would work better. With this hitch you would be able to install the brackets on the inside of the I-beam and would have 6 bolts holding it in place providing a much larger mounting surface than the other hitch you'd mentioned.

The distance from the bend in the mounting plates of the 13703 where it sits on the I-beam to the top of the cross tube is 3 inches. The distance from the back of the ball mount receiver to the front is 11 inches. the height of the mounting bracket from the bend where it mounts to the inside on the I-beam is 4-7/8 inches.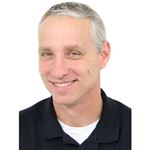 Ask The Experts a Question >>