Recommendation for Carrying Bikes and Towing a Boat at the Same Time with a 2012 Chevy Traverse
Question:
Do you have a multipurpose mount with a longer length. The D210 is just what I need to pull the boat and use my Yakima bike rack, but I need something longer that would work for my 2012 Chevy Traverse. Woud an extender work?
asked by: Reed W
I do not recommend using an extender because doing so will cut the tongue weight capacity of the trailer hitch by 50 percent. A longer dual purpose ball mount is not available. What I recommend is a different type of bike rack.

You could use a towing bike rack like # HR135 and a super extra long ball mount # 80232. With this set up, from the center of the hitch pin hole to the rack should measure 7-7/8 inches, which should clear the back of your 2012 Chevy Traverse.
expert reply by:
Michael H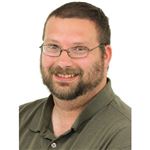 Ask The Experts a Question >>