Is Female Side of Mighty Cord RV Power Cord Adapter Plug # A10-5050DAVP 30 or 50 Amp
The photo that comes up with this product shows a 50 amp male and a 30 amp female connection. The description says 50 amp male to 50 amp female - detachable. which is correct?
asked by: Deb C
I think the root of the confusion here is that there is a 30 amp and a 50 amp style of twist lock connector that both look really similar. The part # A10-5050DAVP does have the 50 amp style of twist lock.

I attached two pictures to this page. The yellow connector shows a 30 amp twist lock connector. You'll note there is only one of the three slots that has a "L-shaped" curve. The white connector is the 50 amp style which has two of the L shaped curves.
expert reply by:
Jameson C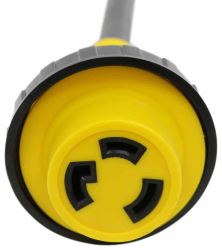 click to enlarge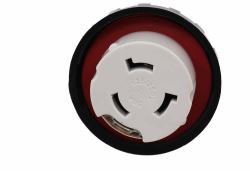 click to enlarge
Ask The Experts a Question >>