Roadmaster Falcon Tow Bar Compatibility with Base Plates on 2013 Jeep Patriot
Question:
I just bought a 2000 roadmater 5250 falcon tow bar and was wondering if this base plate would work with it. Thanks.
asked by: Jerry J
The Roadmaster Falcon 5250 tow bar and the current Falcon 2 model # RM-520 are both directly compatible with all Roadmaster base plates. Roadmaster tow bars can be used with other makers' base plates by using the appropriate adapter. Roadmaster even offers the Falcon 2 with built-in adapters for Blue Ox base plates, as part # RM-525.

Please refer to the linked article for more on the items required for safe and legal flat towing.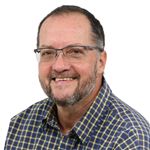 Ask The Experts a Question >>