Smallest Radial Tire For A Snowmobile Trailer Application
Question:
I have 18.5/8.5-8 tires on a 8×10 snowmobile trailer I just bought with intention of hauling 3 atvs on it and could use new tires. I typically drive 3-4 hours one way and thinking I may be better off with radials if I can find some that fit. There is a couple inches between tire and bottom of deck with no load. I havent checked with a load yet tho. The trailer has 5 bolt torsion axle rated at 2k lbs Im thinking it may track better in snow too with skinnier tires if I can find some around 19inch tall with similar weight rating per tire. Any thoughts? Thanks
asked by: Ryan
The smallest radial tire we have is a 12 inch tire. I've done the calculations with the tire on a 12 inch rim and you'd be looking at a little over 21 inches diameter with # AM31199DX. The load rating would right around 1220 at 65 psi with a load rating of D. You would be limited by your axle and not the tire if you are able to fit this large a tire when loaded. The radial tires will run cooler on your long drives.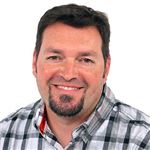 Ask The Experts a Question >>