How to Determine the Correct Hub Assembly for a EZ Loader Boat Trailer Tapered Spindle
Question:
I am replacing the whole axle on an ex loader 17-20 3100 trailer. old one rusted, shot, cant get hubs of, frozen etc... boat is old and light, travels one qurter mile to ramp, dont want brakes. without blessing that decision, will this hub fit on an ez loader tapered spindle? thanks
asked by: James
Expert Reply:
The only way to be sure the Trailer Hub Assembly, item # 84545UC1-EZ, will fit on your spindle would be to take some measurements or get the bearing and seal part numbers to match up. Since it sounds like you cannot get to the bearings to record part numbers, you will need to use a dial caliper or similar precise measuring tool to take the measurements.

The bearings in the # 84545UC1-EZ hub assembly have inner dimensions of 1.378 inches for the inner # L68149 bearing and 1.063 inches for the outer # L44649 bearing. Your spindle inner bearing surface should measure 1.38 inches at the inner bearing surface and 1.06 inches at the outer bearing surface and your seal bearing surface should measure 1.719 inches. If these dimensions match up then the # 84545UC1-EZ hub assembly may work on your trailer. The spindle designed to work with this hub is the EZ Lube Spindle 1.75 inch RD x 3 inch STUB, item # R20384EZ. You can see the proper measurements to match on this product page link.

From the research I was able to do, I found that the EZ-Loader trailers may have been built with OEM specific parts that you will need to piece together. If so these parts are standard sizes but will not match up to a complete kit. You would most likely have to order the hub from EZ-Loader and then match the bearing and seal part numbers to the correct parts needed for that hub.
Click to Enlarge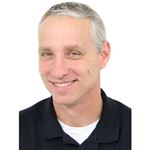 Ask The Experts a Question >>