Parts Needed to Flat Tow 2013 Jeep Wrangler Unlimited with LoD Signature Series Bumper Behind an RV
Question:
I have a 2013 Jeep Wrangler unlimited 4 door with an aftermarket bumper and want to flat tow it behind an RV. The aftermarket bumper is made by LoD and is the Signature Series Full Width. The bumper has d-ring tabs on it for recovery purposes. These tabs are 1 inch thick, 34 inches apart center to center, with a 7/8 inch hole, welded to a 3/16 inch thick steel bumper close to where the bumper mounts to the frame rails. The bumper is held to the ends of the frame rails with four 9/16 inch bolts in the end of each rail and another 9/16 inch bolt in the side of each frame rail. The manufacturer will weld on Blue Ox or Roadmaster mounting tabs, but I already have the bumper installed. The manufacturer says that the tabs are strong enough to use for flat towing. The question is how to attached a tow bar to these tabs. Warrior Products makes an adapter that will mate with the d-ring tabs and with a tow bar that has a 2 inch high mounting lug with a 1/2 inch bolt hole. Do you have a tow bar that will mate with this adapter or do you have another recommended way to attach a tow bar to this bumper?
asked by: Larry H
I can't say if any of the tow bars we have will fit that adapter you found but we have an adapter that could work. Take a look at adapter # BX88296. It is specifically designed for an aftermarket bumper with 7/8" diameter lug pins. And it is made in the USA. With it you can use the Avail tow bar # BX7420 that has a maximum arm spacing of 38 inches.

The other option is to have Blue Ox universal base plates # BX88266 installed on the bumper if there is enough space. Then you could place them a little closer together (around 24 inches on center) and use the Alpha tow bar, # BX7365, rated for 6,500 pounds. Both the Alpha and the Avail tow bars include safety cables.

For lighting a lot of the Jeep owners like the bulb and socket kit # RM-155. I have linked a video showing an example installation for you.

And finally, most states now require supplemental braking on the vehicle being flat towed. One of the preferred systems for our installers and what I recommend is the SMI Stay-IN-Play DUO proportional system, # SM99251. It will apply the vehicle brakes in proportion to how much the tow vehicle is braking. This is the safest way to stop and it reduces wear and tear on both vehicles. I have linked a video showing an installation for you.

Be sure to consult your vehicle owners manual for specific information on flat towing the vehicle. I have also included some helpful links to our series of help articles on flat towing for you.
expert reply by:
Michael H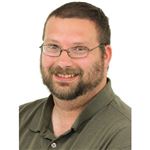 Ask The Experts a Question >>
Product Page this Question was Asked From
Roadmaster Falcon 2 Tow Bar for Blue Ox Base Plates - Motorhome Mount - 2" Hitch - 6,000 lbs

(

99

reviews)
Code: RM-525
Retail:$694.53
Our Price: $625.00
Tow Bars
Hitch Mount Style
Telescoping
Steel
6000 lbs
Blue Ox
Stores on RV
Standard
Roadmaster
more information >
Featured Help Information
Instructions
Miscellaneous Media