When Wiring a Motorcycle 5 Pin Round Trailer Plug What is the Standard Wiring Diagram
Question:
forget the colors, what should the wiring diagram be for a 5 pin male , for example clockwise from the top, running lights, break lights, RT. blinker, LF. blinker blank pin
asked by: Neil
Expert Reply:
The Pollak 5-Pole, Round Pin Trailer Wiring Sockets, item # PK11502, and # PK11501, do not have a standardized wiring configuration. I normally direct my customers to the 6-way wiring configuration, eliminating the middle pin.

Start by wiring the top most connector inside the vehicle end # PK11502, as with the taillight circuit (12 o-clock). Then looking inside the connector, where the wires are attached, going clockwise the next terminal (1 o-clock) position can be wired as brake output, 12 volt power, or reverse light circuit, whichever connection your vehicle requires.

Next, going clockwise attach the right turn/brake circuit (5 o-clock), then the left turn/brake circuit (7 o-clock) and finally the ground wire to the 10 o-clock terminal.

You would then wire the inside of the trailer connector to match (mirror) the vehicle side connector.

Our wiring page (see link) has pictures with labels for each of the 6-Way connectors for you to follow just eliminating the center pin.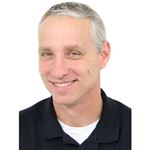 Ask The Experts a Question >>
Questions and Comments about this Question
Question: Could a round 5-pin connector be used just as well and not have the center pin to eliminate? I have a 5-pin but just have not installed it yet. I plan to get a trailer camper with a brake setup and wondering if the brakes cannot simply be connected to a brake-light wire as mentioned above. \Thanks....
comment by: Marty H - 3/3/2013
The outline above is referring to brake lights, not the signal for electric trailer brakes. Tying the trailer brakes to the brake light function on the connector would mean that the trailer brakes would engage at 100% strength and lock up when the brake pedal in the truck is pressed. They would also engage at 100% strength with the turn signal as the brake light and and turn signals are carried on the same circuit. To operate the trailer brakes, you need to have a brake controller inside the vehicle with a dedicated circuit that runs back to the trailer brakes. I have added a link to a brake controller FAQ that will get you started.
Patrick B - 3/28/2013