Trailer Wiring for a Motorcycle Towing a Motorcycle Trailer
Question:
My motorcycle has a 5 flat connecter, my trailer has a 4 flat connecter, is there a converter for that set up? On the bike blue=brake, brown=running. On the trailer brown=running and brake.
asked by: Martin H
Expert Reply:
Normally, the 5 wire flat connector will accept a 4 wire flat connector and work properly. The extra circuit on the 5 wire connector is normally wired to power a reverse lockout or electric trailer brakes not the brake lights. If your motorcycle has the brake light circuit connected to the extra circuit you will need to do some re wiring or install a converter, item # 119178KIT, on the motorcycle.

Your trailer should be wired as follows. White wire = ground, brown = tail light, yellow = left turn and brake, green = right turn and brake. If the brown tail light wire is carrying the brake circuit something is wired incorrectly. You will need to use a circuit tester, item # 3808, to determine what is wrong on the trailer.

Once the trailer is working correctly you can wire the # 119178 converter on the motorcycle to reduce its 5 wire system to a 4 wire system. Attach the white ground wire to a suitable ground on the motorcycle chassis. Use a circuit tester to find the tail light circuit and attach the brown wire. Next, find the brake signal and attach the red wire to this circuit. Find the left and right turn signal wires and attach the yellow and green wires to these respectively. You will then have a properly functioning 4-Way at the rear of the motorcycle.

The only other way to make the 5 wire system on the motorcycle work with the trailer would be to attach a 5-Flat Trailer End Harness, item # 20017, or the 4 Pole to 5 Pole Trailer Wiring Adapter, item # 47515, to the trailers wiring and use the blue wire and the brake light wire and attach two more brake lights, item # MCL44RB, for the blue wire to power.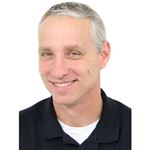 Ask The Experts a Question >>
Products Referenced in This Question
Product Page this Question was Asked From
Adapter 4-Pole to 5-Pole Trailer Wiring Adapter - Shorter

(

123

reviews)
Code: 47515
Our Price: $9.52
Wiring
Wiring Adapters
Single-Function Adapter
4 Flat
Plug and Lead
5 Flat
Hopkins
more information >