Tire Chain Recommendation for 2015 Toyota Highlander
Question:
Hi, I was looking at the Glacier Tire Chains for the 2015 Highlander code PW2029C. The reviews look good, and I need some chains for going up to Mammoth next month. I just wanted to make sure that these are a good buy, or if theres another set of chains that you recommend? Thanks in advance for the help.
asked by: Jonathan C
We can help you with tire chains! There are two stock tire sizes for your 2015 Toyota Highlander: 245/55-19 and 245/60-18. The Glacier chains # PW2029C that you referenced will fit both of these tire sizes.

Your first step when considering tire chains on any vehicle is a check of the owner's manual for any guidance or restrictions regarding their use. Many passenger cars are limited to using special low-profile S-Class chains that do not require too much wheel well clearance. Before purchasing any tire chain check your vehicle's manual carefully and if in doubt speak to your local dealership.

Tire chains come in a variety of types and with varying features. Some are on-road only while others can be used on- and off-road. Some use a cable, like the Glacier # PW2029C, while others use actual chains for traction, such as the Glacier # PWH3810SC. Some chains even include protection from scratches to your rims. Most importantly, tire chains can also differ substantially in how easy they are to install.

Having recently completed here at etrailer a training course on tire chains I can tell you first hand that some chains are MUCH easier than others to get on and off the tires. The point is that if you do really need chains the ones that are sufficiently easy to put on will actually get used and those will actually help you. Chains that sit in your vehicle because they were a pain to put on that first time will do you no good at all. So, if you really expect to use them, consider spending more to get features like automatic tensioning. I have linked two articles on tire chains that will give you lots of background on the types and included features available.

The priority for using chains is to place the first set on the drive wheels. This will provide better traction, of course. If your vehicle manual indicates you can use chains on both front and rear then using them on all four tires will provide both the traction improvement and improved braking and steering performance. If you can use chains on all tires I suggest doing so for the extra stability and safety.

At right you will find a link to our main page for tire chains for your Highlander. At the top of the page you can select your tire size. You can then use the filters on the pages to narrow the results shown by on-road or off-road application, chain style, installation method, construction and brand.

If you have 245/55-19 tires, for example, I suggest as an entry-level chain the Titan # TC2324 which use a diamond-pattern chain that will deliver better performance than the cable type for only a modest incremental cost. Please see the linked video. For use on icy roads a good option is the Glacier V-Bar chain # PWH2829SC that features studs that bite into the ice.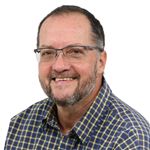 Ask The Experts a Question >>
Products Referenced in This Question
Product Page this Question was Asked From
Glacier Cable Snow Tire Chains - 1 Pair

(

649

reviews)
Code: PW2029C
Retail:$149.99
Our Price: $100.99
Tire Chains
Cables - Ladder
Steel Rollers Over Steel
No Rim Protection
On Road Only
Manual
Class S Compatible
Drive On and Connect
Glacier
more information >
Featured Help Information
Miscellaneous Media