Trailer Lights Not Working Using 4- to 7-Way Adapter on a 2012 Mercedes GL450
Question:
Hi , I recently bought from you guys a 7 pin to 4 pin connector. Yesterday i was about to tow a trailer but then the trailer lights are blinking. I checked the connector again to make sure that I fit it right. It still gives me the same result. I tried to hook it up on a different trailer this time the trailer has no lights at all. I only use my 7 to 4 connector once. Is this the problem? The GL450 comes with a factory hitch and the plug.
asked by: Kyle C
If the trailer has LED lights then the issue isn't the adapter or the trailer. It is the vehicle. The 2012 Mercedes GL450 and other German vehicles do not work well with trailers that have LED lights. This is because LED lights do not draw enough power for the tow package on the vehicle to recognize them. Usually this is accompanied by a bulb out sensor light in the vehicle.

The fix is to use a special adapter such as # TR20141. Or, if this is the adapter you are using then adding load resistors to the trailer wiring, # P230004A per wire at the back of the connector on the trailer side. This will simulate more load and the lights should work fine.

If the trailers do not have LED lights then you will need to test the connector without the adapter installed and then with the adapter installed. You will need a circuit tester such as # ALL640595. Have someone sit in the vehicle and go through the light functions.

If the tester does not light up while testing without the adapter installed then there is something wrong with the vehicle side connector/wiring that will need to be fixed. If it works without adapter but doesn't work with the adapter then the adapter needs to be replaced. And if power is getting all the way through the adapter then there is a problem on the trailer.
expert reply by:
Michael H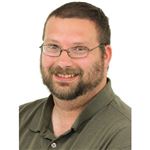 Ask The Experts a Question >>