Correct Placement of Snow Tire Chains on All Wheel Drive 2012 Ford Escape
Question:
You answered my question about putting chains on a 2012 Ford Escape AWD. Indeed you are right, the manual which applies to both their front wheel drive and AWD states to put chains on the front. However, a supplement manual from Ford on tire use states for AWD , If you place chains on the front do not do so without putting chains on the rear. Does this mean you can put chains in the rear alone as well? I have been given both answers from Ford dealerships. The DMV website states that on AWD cars when chains are required you should put chains on the rear. Do you mind clarifying as the manual and supplement on tires dont necessarily agree. Thanks so much.
asked by: Audrey
In general, snow tire chains are generally placed on drive wheels, but they can sometimes also be used on non-powered wheels. If a vehicle is front-wheel-drive only, then generally the front tires are the priority but it is permissible to place them on the rear tires as well unless the manufacturer states otherwise. Likewise, if a vehicle is rear-wheel-drive only, then the rear wheels are the priority but you are free to put chains on the front also unless prohibited by the manufacturer.

For an all-wheel-drive vehicle the best option is to use chains on all four tires as long as the vehicle manufacturer does not prohibit this, but if only one pair is used they should go on the front. (This is because when the vehicle is braking momentum tends to push the vehicle weight forward onto the front end.) The advantage of having chains on all four tires, when permissible, is that this will ensure that both the front and rear of the vehicle will maintain equivalent traction, not just when accelerating but also when braking and turning. This set up provides maximum stability for an AWD vehicle. The linked article might help clarify.

Please note that all tire chains require reduced driving speeds and no tire chain should be driven on a bare road. The vehicle manufacturer always gets the final word on tire chain use.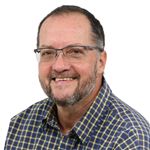 Ask The Experts a Question >>
Product Page this Question was Asked From
Glacier Cable Snow Tire Chains - 1 Pair

(

649

reviews)
Code: PW2029C
Retail:$149.99
Our Price: $100.99
Tire Chains
Cables - Ladder
Steel Rollers Over Steel
No Rim Protection
On Road Only
Manual
Class S Compatible
Drive On and Connect
Glacier
more information >