Can an ST235/80/16 Load Range F Trailer Tire be Safely Used on a 15k 5th Wheel Trailer
Question:
what is the difference in a ST235/80/16 load range E tire and a St235/80/16 load range F tire. The load capacity of the F range tire is lighter than the E range time. Is the F range tire safe to use on a 5th wheel trailer with a gvwr of 14800 pounds
asked by: John G
Expert Reply:
There seems to be a mix up somewhere. Trailer tire # AM10501 that you have referenced is size 235/85-16, not 235/80. We have 2 tires in size 235/85-16. First, # AM10501, is a load range F and is rated for 3,960 pounds at 95 psi. Then we have # AM10295, load range E, rated for 3,640 pounds at 95 psi. So the load range F tire is rated higher.

For tire size 235/80-16 we have 1 tire, # AM10248, rated for 3,197 pounds at 90 psi.

As far as if any of the above tires can be used on a 14,800 pound 5th wheel trailer the answer is yes but that is assuming you have the adequate amount of tires to match or exceed the weight of the trailer. Also, trailer tires should always be inflated to the maximum psi as indicated on the tire. For a tire rated at 3,197 pounds you would need 6 tires to get enough capacity (technically 5 tires but it would have to be an even number).

The psi is important because trailer tires are built with a thicker sidewall. If under inflated the thicker sidewall leads to excessive heat build up and the tire can fail. I have included a link to our trailer tire FAQ for you.
expert reply by:
Michael H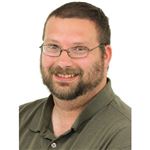 Ask The Experts a Question >>