Trailer Turn Signals Only Work if Running Lights and Brake Lights are On, 2007 Nissan Quest
Question:
I am towing a 13 ft. travel trailer with a 07 Nissan Quest. All lights and trailer brakes are working except that the only way I can operate signal lights is to have my headlights on and I have to touch the brake. If I try to indicate without doing this nothing happens.
asked by: Rob
This could be a ground problem. A bad ground connection can cause all sorts of problems. First check the trailer connectors on the vehicle and on the trailer for any dirt or corrosion and clean them out. Corrosion can also build up behind the connectors where the wires attach.

On the vehicle side, make sure that the main ground is attached to a clean bare metal surface on the frame. On the trailer side connector, again make sure that the main ground is attached to a clean metal surface.

Use a circuit tester like # ALL640595 if needed to test the pins on the vehicle connector without the trailer connected to see if the problem is on the vehicle or on the trailer.

Since the lights are working under other normal conditions, you will also want to check the fuses/relays related to the towing package on the van. Use the owners manual to determine the location of the fuses/relays.

You can also check the wiring to the tail lights on the trailer to see if everything is intact and running where it should. If there are obvious problems, fix as needed and see if that fixes the problem.

If the trailer has LED lights, it is possible but unlikely that the turn signals may not have enough power draw to work properly without the added draw of the running lights and brake lights. Using an adapter like # TR20141 could correct this problem but then you would only have light functions on the trailer and no brakes or 12 volt power.

If nothing else seems to work, you can install a new wiring harness, # 118469, and then install a 4 and 7 way installation kit # ETBC7. If you already have # 118469 installed then make sure that all 3 sets of T connectors are installed according to the installation instructions, linked, and that the ground is attached to a clean metal surface.

I have included some links on the ETBC7 installation that will help if you need to replace the 7-Way.
expert reply by:
Michael H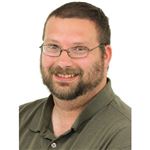 Ask The Experts a Question >>
Product Page this Question was Asked From
7-Way to 5-Way/4-Way Trailer Adapter for Vehicles with Lamp-Out Sensors Towing Trailers with LEDs
(

149

reviews)
Code: TR20141
Retail:$16.74
Our Price: $9.95
Wiring
Wiring Adapters
Multi-Function Adapter
7 Blade
Plug Only
5 Flat
4 Flat
Tow Ready
more information >
Featured Help Information
Instructions
Miscellaneous Media