Weight Distribution System for 28 ft Travel Trailer and Stock Trailer Towed by 2010 F150 4x4
Question:
I have an F-150 4x4 crew cab with 4.6 3valve motor. It is a 2010. I occassionally tow a 16ft steel stock trailer with livestock and am thinking about getting a 28ft light weight travel trailer with gross weight loaded of 7700 lbs. What system should I get for my truck?
asked by: Frank P
We typically calculate trailer tongue weight as 10 to 15 percent of the GTW. Anything stowed in the tow vehicle behind the rear axle needs to be added to the tongue weight figure. Given the 7700 gross trailer weight of the travel trailer you mentioned, your tongue weight can range between 770 and 1100 lbs. For this range of tongue weights, I would recommend the Reese Heavy-Duty Trunnion Bar System, part # RP66542. This system is effective on trailer tongue weights ranging from 600-1200 lbs. The weight distributing shank is included, but the appropriate trailer ball with a 1-1/4 inch shank would be needed. For a 2 inch ball, use part # A-90. For a 2-5/16 inch ball, use part # 19286.

If the fully-loaded weight of the stock trailer is equal to or less than the weight of the travel trailer you mentioned, the same system could possibly work with both trailers. If you would care to reply with the fully loaded and ready to tow tongue weight of the stock trailer, I can provide specifics.

I have linked you to the install instructions for the system I recommended.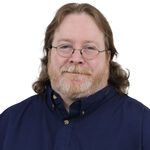 Ask The Experts a Question >>