Wiring a Battery, Power Inverter, and Charger on a 1980 Coleman Tent Trailer
Question:
I have 2002 chevrolet silverado 1500 pick up and A 1980 colman tent trailer with a converter and no battery.I am installing a 27 deep cycle battery,800 watt inverter,3 way charger.What would be the correct way to wire this ?
asked by: Todd
Expert Reply:
First, the wiring from a trailer connector will provide a maintenance charge to a trailer battery, but will not up-charge it. If that is sufficient for your needs then you would have the trailer connector, trailer side, 12 volt circuit attached to your charger. The charger would then connect to the battery, and the inverter would connect to the battery.

Bascially, you will have the 12 volt power wire go to the positive of the charger. Ground the charger to the trailer frame. The positive of the charger will then go to the positive of the battery and you will want to ground the battery to the trailer frame as well. Finally, you will connect the inverter to the battery but you can set it up to only connect when you need it. Ground it to the trailer frame as well when connected to the battery.
expert reply by:
Michael H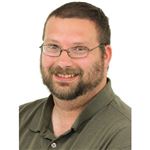 Ask The Experts a Question >>