Tire Recommendation for a Pop-Up Camper with ST185-80D13 Bias Ply Trailer Tires
Question:
look for a radial tire to replace my popup camper tires ST185-80 D13 bias tire load range D. Can I use 175-80 R13
asked by: Ron
Expert Reply:
We recommend staying with a ST185-80 D13 bias Ply tire, load range D, like the Loadstar ST185/80D13 Bias Trailer Tire, item # AM1ST79, because the ST175/80R13 Radial Trailer Tire that you referred to has a lower weight carrying capacity and there is no radial ST185-80D13 tire available.

If you are having issues with tire longevity on your pop-up there are some precautions that you can take.

Covering the tires when the trailer is sitting will reduce dry rot and sun damage. The Classic Accessories RV Wheel Covers, item # CA80082, are the correct size for the ST185-80D13 tire.

Making sure the pressure in the trailer tires is at the maximum PSI rating stated on the side of the tire will help increase the life of the tires by keeping the thicker sidewalls from heating up as quickly.

Making sure the trailer is not loaded over the trailer gross weight capacity and that the weight is evenly distributed over the trailer axles will also help increase tire life.

Finally, when the trailer is stored for extended periods, 60 days or more, it is recommended that the trailer is moved to keep all of the weight from sitting on one area of the tire and causing that spot to become weak.

With these precautions you should get maximum life from the tires on your pop-up trailer.

I attached an FAQ article on trailer tires for you to check out also.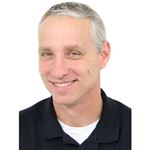 Ask The Experts a Question >>