Recommended Center Cap for Aluminum Wheels on Trailer with EZ Lube Axle
Question:
Will these work on aluminum trailer wheels? I would like these instead of the center cap that s from the back of the wheel. Will they work? My main reason is accessing the EZ-Lube axles on my Travel Trailer and the current one is so deep and its difficult to get the grease cap off and on. If these wont work, is there a product that will?
asked by: Brad E
I may have a solution for you, however a hub cover like the Phoenix USA QuickTrim # QT545C referenced in your question will not be compatible with your aluminum wheels because of how the lug nuts are recessed. A cover like this will not be able to mount to the lug nuts and sit flush with the aluminum wheel.

I instead recommend looking at a wheel center cap like the Americana # AM90175 that has a removable top plug. This style cap is designed to specifically enable easy hub maintenance and are perfect for EZ lube axles. This cap will fit 12, 13, 14 and 15 inch wheel sizes with a 5-hole bolt pattern and a center hole (pilot size) of 3.19 inches.

I have attached a short demonstration video on this product so you can see exactly how it works.
Click to Enlarge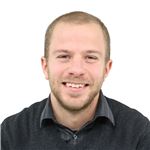 Ask The Experts a Question >>