Recommended Components To Flat Tow 2014 Toyota Corolla Behind A Motorhome.
Question:
Im interested in a tow bar setup for my 2015 Coachmen Freelander Motorhome 2015 Chevy 4500 Chassis, pulling a 2012 Toyota Corolla. I need to know what I need to purchase for a complete setup. I like the Roadmaster Falcon, or the Blue Ox Alpha Tow Bar. What else do I need for a complete installation, including a braking system? For the braking system, I want a fixed, one-time setup, but dont think I need the high dollar systems Invisibrake. Thank you!
asked by: Mark S
I can certainly make some recommendations that will work for you.

You will need five items when flat-towing. You need base plates on the towed vehicle, a tow bar, safety cables, lighting for the towed vehicle and most states now require a supplemental brake system.

If you have a manual transmission in your Corolla I recommend the RoadMaster EZ5 Base Plate Kit, part # RM-521194-5. This has removable arms that make the brackets almost invisible when the arms are removed.

The tow bar you referenced, the Falcon, part # RM-520, would work great for you. This tow bar has quick disconnects and telescoping arms that make it easier to hook up and remove.

If you have an L and S automatic transmission in your Corolla, RoadMaster does not have a base plate kit that will work for you. We do offer the Blue Ox Base Plate Kit, part # BX3788. This kit also has removable arms.

The tow bar I recommend for these base plates is part # RM-525. This is the RoadMaster Falcon 2 tow bar and it has telescoping arms that are designed to work with Blue Ox base plates.

The safety cables I recommend are part # RM-643. These are 68 inch long vinyl-coated coiled cables with spring loaded clasps.

For lighting on your Corolla I recommend The Tow Ready Diode System, part # TR118821. You then need to connect the wiring to your motorhome so I recommend part # BX88254. You will need to cut the 4-way connector off of the # HM55999 and use the 4-way connector included with the # BX88254.

You said you want a supplemental brake system that has a one time set-up. We do offer systems that are designed to be set-up only once like part # SM99251. This is a proportional system that applies the brakes in the towed vehicle with the same intensity as the motorhome. This system employs the use of an inertia sensor that signals the system to activate the brakes.

The system I recommend is the Blue Ox Patriot Radio Frequency, Portable Braking System, part # BRK2016. This is a wireless proportional brake system that can be removed anytime you change towed cars or possibly stop towing. It does cost a little more than the SMI system but I like the ability to use it with another vehicle if you want.

When flat-towing any vehicle you want to make sure the tow bar is as level as possible. You may need a high-low adapter for tow bars like part # RM-076. I have attached a link to the adapters we offer.

I have attached a link to a helpful article that explains flat-towing you can check out. I have attached some links to other help articles you can also check out.
expert reply by:
Jeffrey L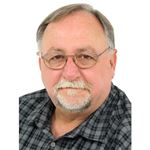 Ask The Experts a Question >>
Products Referenced in This Question
Blue Ox Patriot II Radio Frequency, Portable Braking System - Proportional
(

91

reviews)
Code: BRK2016
Retail:$1,540.00
Our Price: $1,141.32
Tow Bar Braking Systems
Brake Systems
Proportional System
Recurring Set-Up
Portable System
Power Assist Brake Compatible
Hydraulic Brakes
Air Brakes
Air Over Hydraulic Brakes
Blue Ox
more information >
Blue Ox Base Plate Kit - Removable Arms

(

652

reviews)
Code: BX3788
Retail:$529.00
Our Price: $495.00
Base Plates
Removable Draw Bars
Twist Lock Attachment
more information >
Blue Ox 7-Wire to 4-Wire, Coiled Electrical Cord - 7' Long
(

26

reviews)
Code: BX88254
Retail:$80.06
Our Price: $69.95
Accessories and Parts
Tow Bar Wiring
Extension
7 Blade to 4 Round
Coiled Cord
Blue Ox
more information >
Roadmaster High-Low Adapter for Tow Bars - 2" Hitches - 6" Rise/Drop - 6K GTW, 200 lbs TW

(

200

reviews)
Code: RM-076
Retail:$71.84
Our Price: $58.98
Accessories and Parts
Tow Bars
Hitch Adapter
High-Low Adapter
Fits 2 Inch Hitch
6 Inch Rise/Drop
Roadmaster
more information >
Roadmaster Falcon 2 Tow Bar - Motorhome Mount - 2" Hitch - 6,000 lbs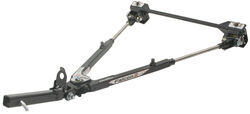 (

94

reviews)
Code: RM-520
Retail:$704.99
Our Price: $625.00
Tow Bars
Hitch Mount Style
Telescoping
Steel
6000 lbs
Roadmaster - Crossbar Style
Stores on RV
Standard
Roadmaster
more information >
Roadmaster Falcon 2 Tow Bar for Blue Ox Base Plates - Motorhome Mount - 2" Hitch - 6,000 lbs

(

4

reviews)
Code: RM-525
Retail:$694.53
Our Price: $625.00
Tow Bars
Hitch Mount Style
Telescoping
Steel
6000 lbs
Blue Ox
Stores on RV
Standard
Roadmaster
more information >
RoadMaster 68" Single Hook, Coiled Safety Cables - 6,000 lbs

(

189

reviews)
Code: RM-643
Retail:$57.20
Our Price: $50.95
Safety Chains and Cables
Safety Cables
Towing a Vehicle
68 Inch Long
6000 lbs GTW
Coiled Cables
Snap Hooks
Coated Cables
Roadmaster
more information >
SMI Stay-IN-Play DUO Supplemental Braking System - Proportional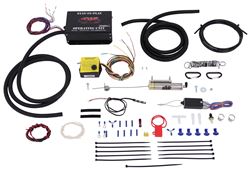 (

63

reviews)
Code: SM99251
Retail:$1,155.00
Our Price: $1,049.95
Tow Bar Braking Systems
Brake Systems
Proportional System
One Time Set-Up
Fixed System
Power Assist Brake Compatible
Hydraulic Brakes
SMI
more information >
Tow Ready Tail Light Isolating Diode System with 4-Pole Connector
(

17

reviews)
Code: TR118821
Retail:$90.74
Our Price: $47.95
Tow Bar Wiring
Splices into Vehicle Wiring
Diode Kit
Universal
Tail Light Mount
Tow Ready
more information >
Product Page this Question was Asked From
Roadmaster EZ5 Base Plate Kit - Removable Arms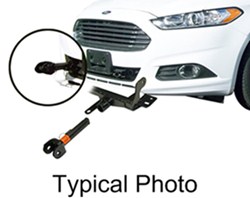 (

186

reviews)
Code: RM-521194-5
Retail:$449.00
Our Price: $349.95
Base Plates
Removable Draw Bars
Twist Lock Attachment
more information >
Featured Help Information
Instructions
Miscellaneous Media