Testing the Center Pin On a 6-Way Trailer Connector
Question:
How can I tell if my center pin on a 6 pin trailer electrical connector is for the brake or if it is hot?
asked by: Michael V
You will need to use a circuit tester, item # 3808 if needed, to test the pins in the 6-Way connector at the rear of your vehicle. Ground the alligator clip to the vehicle chassis and touch the test light to the center pin. If the light in the tester lights then the center pin is hot, 12 volts.

If the center pin is for brakes it will only have power when the brake pedal is applied or when the manual brake lever on the brake controller is activated.

In most cases, the center pin in the 6-Way connector is wired hot for 12 volt connections but it can be wired as the trailer brake circuit as you suggested. Our wiring page has a diagram of the connector and the connections inside the connector, see link below. If you need the center pin for brakes then the blue and black wires will be switched.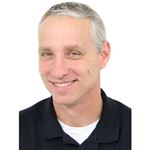 Ask The Experts a Question >>