Hitch Recommendation for a 2014 Toyota Sienna SE
Question:
Hi: I just purchased a 2014 Toyota Sienna SE 1/2 lower than EXC or limited and am trying to decide between the Curt Class III and the Hidden Hitch Class III. I just returned a 2012 Toyota SE using the Hidden Hitch...it fit tight to the under pan and was great - it did rust in 2 months and has a very poor paint..... 2 questions: 1. dues the Curt fit just as tight as the Hidden hitch - or are they exactly alike AND 2. I see both products are powder coated on the e coat - is this new? Is rust no longer an issue I was going to have the hitch aftermarket poweder coated after I had it galvanized to make sure rust was minimized - unnecessary? Thanks for your help..
asked by: Jason A
Both the Curt Hitch part # C13105 and the Draw-Tite part # 75237 will fit pretty tight to the rear of your 2014 Toyota Sienna. I attached an install pic of both hitches to show you that they both hitches will basically be just as tight.

The e-coating is not that new. I will say that if you stripped the e-coat from the hitch, had it galvanized and then powdercoated it would be very corrosion resistant. Is that excessive? Maybe, but it should work.
Click to Enlarge
expert reply by:
Jameson C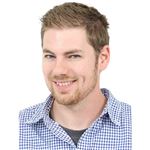 Ask The Experts a Question >>