Comparing the Roadmaster Quiet Hitch Ant-Rattle Devices for 2 Inch and 2-1/2 Inch Trailer Hitches
Question:
I bought a RM-061 to fit on my Drawtite 41947 class IV hitch. Because its heavy duty I cant get the Square U bolt to fit over the 2inch opening. The receiver measures 3 1/4inch . The RM-062 dimension is according to your experts is 4 3/16inch wide. Would this be to big for my hitch?
asked by: Mike
The difference between the Quiet Hitch anti-rattle devices # RM-062 and # RM-061 is what they are made to fit. First, # RM061 is designed for 2 inch trailer hitch receivers. And # RM-062 is designed for 2-1/2 inch receivers. There are some 2 inch receivers that are larger than standard and might require the # RM-062.

The outside of a 2 inch receiver should be 2-1/2 inches (not counting the very end which would be larger). A 2-1/2 inch receiver would be 3 inches on the outside. Since you are measuring 3-1/4 inches it sounds like it is the the very end of the receiver. The u-bolt is supposed to go past this part of the receiver like in the picture I have included.

Are you removing the nuts and bottom plate, slipping on the u-bolt, and then bolting it all back together?
Click to Enlarge
expert reply by:
Michael H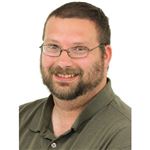 Ask The Experts a Question >>