Question:
Looking to purchase a fifth wheel camper but dont have a fifth wheel hitch. Was curious what the pros and cons, safety etc. are to purchasing an adapter to use my gooseneck call already installed. I believe its a BandW hideaway.
asked by: Nick
Some trailer manufacturers will void a warranty if an adapter is used. This is the biggest con if trying to determine pros and cons. You will need to contact the trailer manufacturer to determine if the trailer warranty will be voided if an adapter is used.

If the trailer has a Lippert chassis then I recommend using a Goose Box adapter because when used with a Lippert chassis and pin box, it will not void the warranty. There are 2 Goose Box units available. First is # RP94622. It is compatible with Lippert 0719, 1621 and 1621HD and Fabex PB-600 Series pin boxes.

We also have # RP94622-61301 which is compatible with Lippert 0115, 1116 and 1716 pin boxes. If you have any of these pin boxes for either Goose Box then this adapter is the way to go because it is the safest and offers the best ride. Both Goose Boxes offer air ride support and fit on a gooseneck ball so no other adapters are needed. I have linked instructions and a video for you.

The next best item would be the Hi-Rise # 9480 that you have referenced. As long as you have a B and W Turnover Ball, Hide-A-Goose by Draw-Tite or Reese, or Under-Bed gooseneck from Bulldog, this adapter will fit.

And then there is the type of adapter that attaches to the trailer king pin like the Ranch Hitch # AM3100. These types of adapters work but do not offer the ride quality of the Goose Box and may void the trailer warranty. You can add safety chains to this set up as well using # AM3109.

I have linked an FAQ article that covers different adapters for you.
expert reply by:
Michael H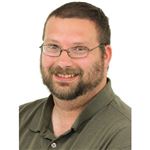 Product Page this Question was Asked From
Hi-Rise Gooseneck-to-5th-Wheel Trailer Hitch Adapter by Bulldog, Draw-Tite and Reese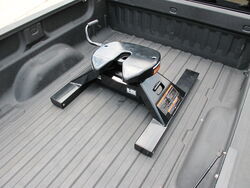 (

15

reviews)
Code: 9480
Retail:$1,283.70
Our Price: $706.03
Gooseneck and Fifth Wheel Adapters
Adapts Truck
Gooseneck Hitch to Fifth Wheel Trailer
No Offset
18000 lbs GTW
Connects to Gooseneck Hole
Adjustable Height
Hitch Adapters
Draw-Tite
more information >