Replacement 7-Way Trailer Connector for a 2003 Chevy Silverado
Question:
I have a 2003 Chevy Silverado and I need help about my trailer plug in for the lights and all. On my truck was a small metal plate welded beside my hitch that contained the plug in for a trailer I have attached a picture. The weld on my truck broke and the piece fell, ultimately pulling the wires out of the back of the plug in. I have the wires still wrapped up around my frame. Now my question is, all the wire ends seem to be able to plug into the trailer plug in. Can I buy just a plain plug in and the wires I still have? Or do I buy the whole new set-up and unplug the old wires from my stock wiring harness? Im not a very electrical savy guy so anything would help.
asked by: Chris
Expert Reply:
The 7-Way trailer connector on the back of your 2003 Chevy Silverado should have a round plug behind it that plugs into another harness that continues up to the front of the truck. What you can do is use # C55774 which comes with a new mounting bracket and has both a 7-Way blade style connector and a 4-Way flat.

Or you could use # PK11916 that you referenced if you just want the 7-Way. Both options are assuming none of the wiring was damaged. You can use a circuit tester like # 3808 to test the wiring to make sure all the circuits are working.
Click to Enlarge
expert reply by:
Michael H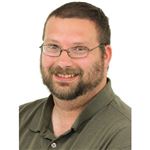 Ask The Experts a Question >>