ITBC on 2012 GMC Sierra Malfunctioning when Used on Some Trailers
Question:
I have a 2012 gmc sierra 3500 diesel with a factory Integraded Brake Controller and I own 2 trailers that I have pulled with this truck and the brakes work fine. the problem is that I pull freight for another guy and when I hook to his trailers I always have problems. I pulled one yesterday that once I had no brakes until I shut the truck off and restarted it,then it worked fine till I stopped for fuel. The trailer I had today the brakes work sitting still,when I start moving and touch the brakes it flashes a check trailer wiring message then changes to trailer connected message then the brakes start working for about 10 seconds,then it repeats check trailer wiring all over again.These trailer brakes work fine when connected to a truck with a regular brake controller but not my new truck.Is it possible this ITBC is just to smart and picking up on faulty grounds or do I have a problem with my new truck? Do you have any thoughts that would help me???
asked by: Tom
I think you might be on the right track thinking that your ITBC is picking up on ground problems that an aftermarket brake controller would not. In my research, I found posts on several different forums indicating that the ITBCs are indeed very sensitive to any excess resistance. I found a few folks who recommend starting your tow vehicle, THEN plugging the trailer in. Apparently in some cases, this will help.

As far as your ITBC being faulty, I can tell you that on the earlier ITBC equipped GM trucks, problems with the controller were pretty common. Common enough that Tekonsha put out a Technical Bulletin that explains how to bypass the ITBC and install an aftermarket brake controller. I have not heard much in the way of complaints or compliments about the ITBC on the 2012 models.

Going forward, any time you tow a trailer, check that the ground connections on the trailer (both on trailer tongue and at each brake magnet) are tight and not corroded. Check the trailer connector for damage or excessive corrosion. Soldering and shrink tubing any wiring connections that have been made with quick splice connectors might also help.

If you are going to continue towing multiple trailers, you might be better off simply installing an aftermarket controller. The Tekonsha Prodigy P2, part # 90885 or P3, part # 90195 work very well and are two of our best sellers. I personally prefer the P3, because its diagnostic program will actually spell out any potential problems, rather than putting out an error code that you have to look up, like the P2 does. The P3 display is more intuitive and user-friendly than that of the P2.

I have linked you to the Technical Bulletin showing how to disable the ITBC, in case you decide to replace it with an aftermarket brake controller.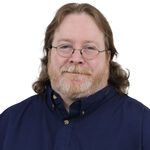 Ask The Experts a Question >>
Product Page this Question was Asked From
Hopkins Agility Trailer Brake Controller - Plug In - 1 to 4 Axles - Proportional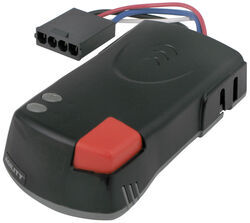 (

83

reviews)
Code: HM47294
Retail:$109.99
Our Price: $74.95
Brake Controller
Proportional Controller
Electric
Digital Display
Under Dash Mount
Up to 4 Axles
Automatic Leveling
70 Degrees
Hopkins
more information >
Questions and Comments about this Question
Having problems with braking using 2011 gas silverado with factory brake controller. On recent trip had little braking on trailer. Adjusted brakes no better. Replaced all drums worn where magnet rides, complete brake assembly including shoes, magnets, backing plate checked all wiring to include replacing trailer connecting cable and vehicle connector pollack per GM recommendation. Still did not get adequate braking. Chevy dealer checked out truck and said controller was in specs. However the brakes will not lock up using max gain. How do I check out the controller? What amperage voltage should I see at vehicle connector? On main wire of trailer brake wire? What other suggestions do you have?
comment by: james c - 3/2/2013
I would check the brake controller pin at the 7-Way. With manual override fully engaged, you should see between 12 -12.8V. If not, something is not right with the controller. Like our Expert Mike L. stated, problems were prevalent the first couple years after GM introduced their integrated brake controller and we have not heard much since. Bypassing the GM controller is always an option. You could try the trick of starting the truck up, then connecting the trailer to see if that helps.
Patrick B - 3/28/2013
Featured Help Information
Instructions
Miscellaneous Media