Two Year Old Big Horn 3670RL 5th Wheel Trailer Leaking Grease into All Four Brake Assemblies.
Question:
What would caused all four wheels of a Two year old 5th wheel Big Horn 3670RL, to leak grease into brake area? Can I clean the brakes and replace seals or do I need to replace all four brake assemblies and seals? The RV has a max weight rating of 16,000lbs, should I convert from grease to oil bath? The newer units are now coming out with oil bathes. Thank you,
asked by: Tom J
Expert Reply:
If all four wheels on your 2-year-old Big Horn 5th wheel trailer have suddenly leaked wheel bearing grease into the brake assemblies my initial thought is that perhaps the bearings have recently been re-packed (which is typically to be done at 6 or 12 month intervals depending on manufacturer) with either too much grease or with grease of an incorrect grade. While there are general-purpose grease products that can be used in multiple applications, wheel bearings usually require a grease made specifically for that purpose that can retain its viscosity under operating temperatures. Certain grease types, including some high quality bio-based products, are inappropriate for use in wheel bearings because despite having excellent lubricity characteristics, their viscosity will change with temperature. As the bearings warm up during use, these products may thin out enough to leak through the seals.

If your bearings were recently filled by use of a grease gun, it is possible they were overfilled and that the pressure ruptured the grease seals.

I would check for damaged or worn seals, and for damage to the two 7000-pound rated axle assemblies. If the seals show any damage or wear they should be replaced. At minimum you will need to thoroughly clean the brake assemblies, and replace the brake pads, but I recommend that you entirely replace the brake assemblies so that you know all parts are clean, new and will function properly. When re-packing the bearings I suggest a product such as LubriMatic Disc/Drum Brake and Wheel Bearing Grease, part # L11380, which is a thick grease with thermal properties that make it ideal for this application.

I recommend you use a double-lip grease seal, for example part # RG06-050, as these do a better job of keeping the grease where it belongs. Select a grease seal that closely matches the diameter of the spindle. A video is included showing how to remove and replace grease seals during bearing and race replacement.

I have also included an article concerning trailer wheel bearings and a video demonstrating the process of repacking bearings from start to finish.

Oil bath type wheel bearings offer the advantage of visibility of the oil level. Quick visual inspection allows you to see if the oil level is correct and if the oil is clean. Re-filling oil bath bearings is quicker and easier than the process of re-packing greased bearings and offers the advantage of being possible while on the road. You only know your greased bearings need grease by removing the wheels and hubs and performing the inspection.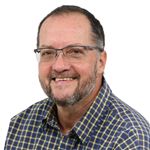 Ask The Experts a Question >>
Product Page this Question was Asked From
Dexter Electric Trailer Brake Assembly - Self-Adjusting - 12-1/4" - Left Hand - 10,000 lbs
(

1

reviews)
Code: 23-438
Retail:$300.60
Our Price: $272.03
Trailer Brakes
Electric Drum Brakes
Brake Assembly
Self Adjust
12-1/4 x 4 Inch Drum
Left Hand Side
10000 lbs Axle
16 Inch Wheel
16-1/2 Inch Wheel
17 Inch Wheel
17-1/2 Inch Wheel
Dexter Axle
more information >
Featured Help Information
Miscellaneous Media