Both Trailer Turn Signals Blink at the Same Time
Question:
what causes both signals to blink when you only turn one on?
asked by: Jim K
Expert Reply:
This is normally related to a bad ground connection somewhere. Make sure the main trailer connector ground and the grounds for each of the lights are all connected to clean and corrosion free bare metal surfaces. Also make sure that the vehicle side and trailer side connectors are clean and free of corrosion.

If you are using a 4-Way harness then these are the most common issues. If you have a 4-Way but it has 5 wires coming out then this is a wishbone harness and it will have the running light circuit split at the trailer connector. One wire goes to the left running lights the other to the right running lights. If mis-wired it could cause some problems.

If everything is connected on the trailer correctly and the grounds all seem to be connected to clean metal then the issue could be on the vehicle side. You would want to unplug the trailer and use a circuit tester like # 3808 if needed to test the connector for the proper signals. If there is power on both turn signal pins at the same time then there is a problem with the vehicle wiring or tow package wiring. I would need to know the year, make, and model of the vehicle and if it has factory trailer wiring or aftermarket.
expert reply by:
Michael H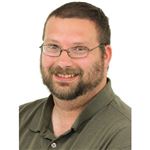 Ask The Experts a Question >>