Troubleshooting Left Blinker Not Working on a Trailer
Question:
The side marker lights on my trailer are a bit weird. The right side seems to be working properly. The LEDs come on with the running lights and blink brighter with the turn signals. It is just a two-wire setup mounted on plastic, and it appears that the control box gives them 9V for running and a full 12v for turn signals. The left side is the same setup, but only comes on with running lights - they dont blink brighter with turn signals. Do I have a bad control box?
asked by: Curtis
Expert Reply:
It really sounds like the ground is not making good enough contact on the left turn signal/tail light and because of that it is able to draw enough amperage to illuminate the blinker function of your bulb.

There is a chance the converter box of your setup could be wrong, in order to test that you will need to test for voltage coming into the box and then for voltage coming out of the box with circuit tester like part # 3808. If you find that there is voltage going into the box on the left turn signal circuit but not voltage coming out of the box then the box is bad.

If there is not turn signal voltage coming into the box either then you know the problem lies further up on the circuit and you should continue testing for voltage further and further up the circuit until you identify where the problem area is and then fix as necessary.

I attached an FAQ article on trailer wiring for you to check out also.
expert reply by:
Jameson C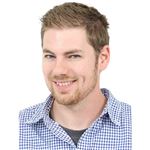 Ask The Experts a Question >>