Can 2017 Chevy Silverado 1500 Tow 5th Wheel Trailer
Question:
Can I tow a 5th Wheel with my new 2017 Chevy Silverado 1500/5.3L 3.42 axle ratio, V8 6 speed automatic with off road suspension. 2x4 and 4x4 available. I dont like towing my trailer. I want to get a small 5th wheel instead. Is the Pin weight for a 5th wheel posted on the tire inflation sticker on the door? It says Payload, is that Pin weight too?. The entire 5th wheel isnt going to be in the back of the truck, Yikes! Thank you!
asked by: Sheri M
Your 2017 Chevy Silverado 1500 is capable of towing a fifth wheel trailer. Your trailer's overall towing capacity will be the weight of the trailer it can tow. The trailer's pin weight does not factor into the bed's pay load either.

Email me back with the bed length of your truck and I'll get you all setup.

But in the mean time if you have a long bed truck you'd want a fixed hitch since you don't need a slider for turning clearance. So for that the Reese Hitch Part # RP30047 would be what you need. And then for a rail kit part # RP50064-58 which is a custom fit.

If you have a 6-1/2 foot bed you'll need a slider hitch like part # RP30051 with the same rail kit.

If you have a 5-1/2 foot bed you'd need the Demco Hijacker Auto Slide part # DM8550040 as it's the only hitch with enough sliding clearance for that short of a bed. Same rail kit works though.
expert reply by:
Jameson C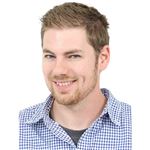 Ask The Experts a Question >>
Question:
Thanks so much! I have a Std bed. 6.5. I'm thinking a gooseneck, so I can utilize the bed of my truck when I'm unattached..so to speak. My understanding is that the Pin weight should be 500-550 lbs.
asked by:
For a gooseneck hitch that doubles as a base for a fifth wheel hitch we have the B and W Turnoverball part # BWGNRK1057 which is a confirmed fit. It's a gooseneck hitch that allows the Slider Companion by B and W part BWRVK3400 to fit and tow a fifth wheel hitch.

When the hitch is removed you'd have a totally open truck bed.
expert reply by:
Jameson C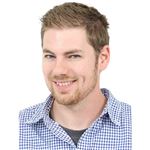 Ask The Experts a Question >>