5th Wheel Installation Kit for a 2002 Ford F-350 and Andersen 5th Wheel to Gooseneck Adapter
Question:
Im trying to attach an Andersen am3200 rail mount 5th wheel hitch that came with a trailer to a 2002 Ford F-350 that doesnt have a rail system installed. Previous owner took off the rails, so holes are drilled but nothing there. I realize this is backwards. Usually the truck has rails and no hitch. Your system recommends for a 2002 Ford F-350 short bed: Curt 16443-204, Reese 50043-6008 or Reese rp50082-58 for a custom bracket and rail. I couldnt get a matchup with my existing Andersen am3200 Rail Mount 5th wheel. So I dont know if they are all set to the same standard. What is your bracket and rail recommendation to mount an Andersen AM 3200 Rail mount fifth wheel to my Ford. Does the Andersen hitch require safety chains? Have you found any cab or bed clearance problems with the 2002 Ford short bed and the Andersen hitch? I dont currently have a pic, but can if it helps. Just let me know.
asked by: John H
The Andersen Ultimate 5th wheel connection # AM3200 mounts in industry standard above the bed rails. The rails in the kits you have mentioned all have industry standard rails so the Andersen adapter will fit any of them. But out of the options I recommend # RP50082-58 because it is the only one that does not require drilling into the frame to install the brackets. I have included a link to a video showing an example installation of this kit for you.

The general rule is that if a trailer couples to a ball then safety chains are needed. For the Andersen adapter you would use # RM3230.

With this kit installed it will measure 36-1/8 inches from the back of the truck cab to the center of what would be a 5th wheel hitch if you were using one. The Andersen adapter adds 5-1/4 inches of clearance bringing the total distance to 41-3/8 inches. This measurement has to be 4 inches more than half the width of the trailer to safely make 90 degree turns. So in other words the trailer cannot be wider than 74-3/4 inches wide or it will hit the truck cab when making tight turns.

A 5th wheel slider hitch with 14 inches of travel, # DM8550034, would allow you to tow a trailer as wide as 92-1/4 inches.

And a 5th wheel slider with 22-1/2 inches of travel, # DM8550040, will allow you to tow a trailer as wide as 109-1/4 inches.
expert reply by:
Michael H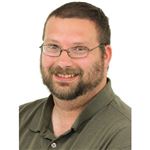 Ask The Experts a Question >>
Products Referenced in This Question