Wiring Configuration For 7-Way Vehicle And Trailer Connectors
Question:
I have from the vehicle 2 white,brown,black,green and yellow wires.....on my 7 blade connector white,brown,black,red,blue,green, then center plug being ground i quess?
asked by: Jeremy
I have attached a photo that details the wiring connections for a 7-pole round pin connector. It also includes the vehicle side wiring as well. I have also attached a photo of the 7-way blade style connector as well. The center plus is an auxiliary 12V circuit.

I do recommend using a circuit tester like part # 40376 and test each wire on the vehicle to make sure you have the correct configuration on your connector.

I have also attached a link to a helpful article about trailer wiring you can check out.
Click to Enlarge
Click to Enlarge
expert reply by:
Jeffrey L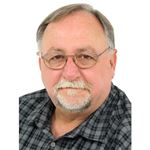 Ask The Experts a Question >>