Recommended Trailer Hitch Mounted Cargo Carrier for Carrying Snow Blower
Question:
Hi there I would like to know what is the difference between part #63153 and #63155. I would like to carry a snow blower on this for most of the winter which weighs 270lbs would these products withstand weight on it for a long period of time of loading and unloading? My truck has 2 inch hitch.
asked by: paul
Expert Reply:
Both Pro Series cargo carriers can handle the 270 pound snow blower. The difference is that # 63153 is 24x60 inches rated for 500 pounds and meant for use in a 2 inch hitch receiver. The # 63155 is 20x47 inches rated for 300 pounds and is meant for use in a Class I or II hitch with a 1-1/4 inch receiver. The weight of the carrier and the snow blower can't exceed the tongue weight capacity of the hitch. This information will be printed on a sticker affixed to the hitch.

Since your vehicle has a 2 inch receiver hitch, I would recommend the Pro Series Carrier, part # PS10401-10402. This carrier has a 400 pound capacity and a ramp.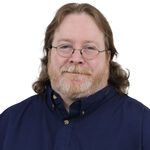 Ask The Experts a Question >>