Wiring Harness For 2013 Chevrolet Cruze And LED Lights
Question:
I am looking to install a trailer hitch and wire harness on a 2013 Chevy Cruze. When I looked up wire harness the C56175 showed as an option. It says that it will not work with LED trailer lights though. While technically it will not be a problem for me right now, I am somewhat concerned that I may pull someone elses trailer with LED lights. Why doesnt this work with LED trailer lights?
asked by: Charles
Expert Reply:
The difference between LED lights and standard incandescent trailer lights is the amperage (current) draw they require. LED lights require far less power to operate, and some converters will not work with LED lights because they present a very different electrical load that is harder for the converter to recognize. The C56175 you referenced will work with your vehicle if it does not have LED lights. We do not recommend using it for vehicles with LED lights because of the low amperage draw.

I checked with Curt and they told me that the Curt Custom Fit Vehicle Wiring, part # C56214, is a fit for your 2013 Chevrolet Cruze and does work with LED and standard incandescent trailer lights. This is an easy installation and does not require cutting or splicing. Connectors plug directly into the existing wiring on your vehicle.

When working with electrical connectors I recommend using dielectric grease like part # 11755. This keeps dirt and moisture out of the connections and helps prevent corrosion.

I have attached an FAQ article for useful general information that explains wiring of both the vehicle and also trailers.
expert reply by:
Jeffrey L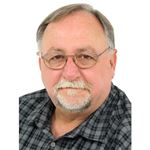 Ask The Experts a Question >>