Tire Chain Recommendation for a 2012 Honda Pilot 4WD
Question:
Im looking at these chains for my 2012 Honda Pilot 4WD. I will be making about a 12 hour drive and much of it will be done on snow. Will these chains hold up on a long trip. I would also like to know how many rubber adjusters are recommended.
asked by: Ben
You should have no problem with the performance of the Glacier Cable Snow Chains, # PW2016C, on your trip, but for superior strength and durability, I would recommend looking at the Pewag Brenta-C 4X4 Tire Chains, # PWXMR80V. The Pewag chains are made of a durable titanium alloy steel that will provide better durability and performance than the low-carbon steel and rubber of the cable style chains.

A few things to keep in mind when using snow chains is not to exceed the maximum speed limit allowed by the chains and not to use the chains on dry or uncovered pavement. The Glacier and Pewag snow chains have a maximum speed limit of 30 miles per hour. It is important that you check your owners manual for tire chain usage and restrictions. Some vehicle manufacturers will limit the vehicles maximum speed when using snow chains.

If you choose to go with the cable style tire chains, then you will only need one rubber adjuster for each wheel that will have a tire chain. The Pewag chains that I referenced include a tension chain so additional adjusters are not necessary. These chains will fit tire size 235/65-17. The 2012 Honda Pilot also came with an 18 inch wheel with 235/60-18 tires. The Pewag chains will also fit this size, but for the Glacier cable snow chains you will need part # PW2029C. If you have a different size tire, then let me know and I can recommend the correct tire chain for you.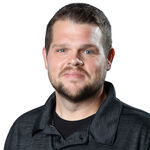 Ask The Experts a Question >>