Tail Lights on 1992 Ford F-150 Stay On When Connected To Boat Trailer With 7-Way to 5-Flat Adapter
Question:
I am wiring up a F150 Ford 1992 trailer 7 pin from truck to mount. Everything is working except when I plug in the 5 pin adapter and the Boat the Tail Lights on the truck turn solid even if the lights are off. And then when you hit the brakes the tail lights go out completely.
asked by: Dan
If I understand correctly, the tail lights on your 1992 Ford F-150 stay on when you connect your boat trailer to your truck using a 7-way to 5-flat adapter and when the brakes are applied the vehicle tail lights go out. It sounds to me like power is somehow feeding back to the tail light circuits on your truck and there is a short somewhere.

To troubleshoot this issue, I would start at the 7 pin connector on your truck with the adapter and boat trailer disconnected. Make sure the connector is wired correctly and you do not have any wires touching each other in the connector. Next, use a circuit tester like part # ALL640595 to test that each pin is functioning properly.

If the 7 pin connector on your truck is functioning properly, then connect the adapter without connecting the boat and use the circuit tester to test each pin at the 5-flat connector for proper function. If the pins on the 5-flat connector on the adapter work fine, then we know there is an issue on the trailer. You will want to inspect all of the wires on the trailer for a short. Boat trailers can have wires that run through the trailer frame, so you will want to pull those wires out to inspect for damaged sections. You should also check that all of the ground connections are attached to a clean, bare metal surface.

If you found any issues with either the 7-way connector on your truck or the adapter, then I would recommend checking the wiring harness for a proper ground connection and for any bent, exposed or damaged sections of wire that could cause a short. If you need a replacement wiring harness, then you will want to look at part # 118316, which will provide you a 4-flat trailer connector, and Installation Kit # ETBC7, which will provide the 7 pin connector for your trailer.

I have attached an article and installation video that covers the installation of a 7-way connector on a Ford F-150. This video should be helpful when troubleshooting your dilemma.

If you determine the adapter is faulty, then you can pick up part # A57WB as a replacement.

I have attached a wiring article for you to review that explains how to check for wiring on your trailer as well as the connectors. If you continue to have issues after you have completed these steps, then let me know and we can troubleshoot further.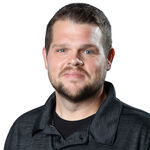 Ask The Experts a Question >>
Product Page this Question was Asked From
Hopkins Endurance 7-Way Trailer Connector Socket - Vehicle End - Ergonomic Design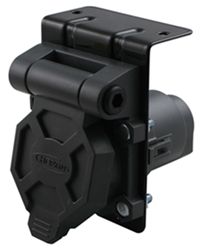 (

88

reviews)
Code: HM48480
Retail:$19.46
Our Price: $17.56
Wiring
Trailer Connectors
Vehicle End Connector
more information >
Featured Help Information
Instructions
Miscellaneous Media