Interior Lights Not Working in a New Trailer with 7 Pin Wiring Harness on a 2002 Jeep Liberty
Question:
My interior light is the ONLY non working light even when all the other lights are energized. Is their a seperate fuse missing that I need to pop into the panel on my 2002 jeep liberty Limited? Im told that maybe my 12v constant terminal may not be being fed which also probably means my electic brake battery is not being recharged when the trailer is connected either. Anyone know which fuse position may be the vacant culprit? every other light and electric brakes work fine
asked by: Gary C
It sounds like you may need to install a fuse in the fuse block under the hood on your 2002 Jeep Liberty to get the 12 volt power circuit at the OEM 7-Way connector to work. But the first thing I would do is check the bulb just to be sure it is not bad, then check to see if the interior trailer light is connected to the running light circuit. Turn on the running lights and if there is a switch in the trailer make sure it is on. If the light does not light, then you can check the power circuit on your vehicle.

You can check this circuit with a circuit tester, like # 40376, at the rear of the vehicle. We have a article detailing the connections in the 7-Way connector, see link, and I added a photo of the vehicle side connector for you. Attach the ground clip from the circuit tester to the # 1 ground circuit in the connector and touch the circuit tester probe to the # 4 power circuit in the connector. If the tester does not light, check the wiring behind the connector for issues. If there is no issue there, you will most likely need to install a new fuse or add a fuse in the tow package slot in your fuse block.

The lid for the fuse block normally has a legend underneath detailing where the fuses are and the proper amperage fuse to use for the vehicle. If the lid does not have a legend this information should be listed in the vehicle owners manual.

If the circuit tester lights when you test the power circuit in the OEM connector on the Jeep, you will need to turn your attention to the trailer wiring.
Click to Enlarge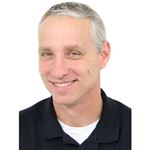 Ask The Experts a Question >>
Product Page this Question was Asked From
7-Pole and 4-Pole Trailer Connector Sockets w/ Mounting Bracket and Wiring - Vehicle End

(

209

reviews)
Code: HM40975-11998
Retail:$64.40
Our Price: $56.82
Custom Fit Vehicle Wiring
Trailer Hitch Wiring
No Converter
Custom Fit
more information >
Featured Help Information
Instructions
Miscellaneous Media