Trouble Shooting Problems with GM OEM Integrated Brake Controller Performance on a 2008 Chevy 2500
Question:
I have a 2008 chev 2500 duramax and are having trouble getting the itergrated brake controller to work consistently on my tri axle trailer. Solid ground and good wiring continuity. Some times they work and some times they dont. The Chev. garage says the integrated brake controll system wont work on a tri axle trailer. That doesnt sound right.
asked by: Justin A
Expert Reply:
Because the 2008 Chevrolet 2500 Duramax has an OEM integrated brake controller, I do not have any information on how many axles the controller can support. It sounds to me like the person at the garage may not be doing his research on their trailer brake control system, but it is possible that the factory system cannot support more than 4 brake assemblies or 2 axles with trailer brakes. If I were in your position, I would contact Chevrolet directly to try and get information about how many brake axles their controller will support.

If you determine that you need a controller that is capable of more brake axles, the OEM controller on the GM vehicles can be bypassed. We have an informational article detailing how to bypass the OEM controller and install an aftermarket brake control, see link. For your vehicle I would recommend the P3 Brake Controller, # 90195, which is capable of handling up to 4 axles with trailer brakes, and is very easy to use. This controller also has built in troubleshooting diagnostics to help locate problems.

Along with the controller you will also need a length of 12 gauge wire, # 12-1-1, long enough to go from the controller to the trailer connector, and an M8 Nut, # 185917, to connect the power wire for under dash brake controller wiring.

If you find that the factory controller will support 3 axles, I believe you will, then you will need to start troubleshooting the trailer brakes and magnets. I put together an article detailing how to check brake magnets, see link, and I have linked a video we did on checking and replacing the electric brake hub and drum assembly and brake magnet for you to review.

Another thing to check is the trailer connector and vehicle connector. Corrosion inside one or both connectors can span connections and cause intermittent or weak braking performance also.

It is imperative, for safety, that you get the trailer brakes working properly. Let me know what you come up with and we will figure out the issue, it may just take a bit of checking and testing.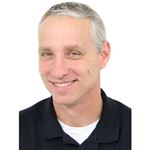 Ask The Experts a Question >>
Product Page this Question was Asked From
Tekonsha Prodigy P3 Trailer Brake Controller - 1 to 4 Axles - Proportional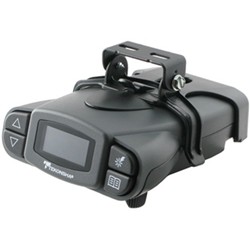 (

2163

reviews)
Code: 90195
Retail:$201.99
Our Price: $116.85
Brake Controller
Proportional Controller
Electric
Electric over Hydraulic
Digital Display
Vehicle Mount
2 - 8 Brakes
Automatic Leveling
360 Degrees
Tekonsha
more information >
Questions and Comments about this Question
I have a 2008 Duramax 2500HD outfitted with a factory ITBC.I pull a 398 Fuzion toy hauler with three axles. I purchased the RV in Fort Lauderdale in 2012 and pulled it back to East Texas. I took it on vacation to Colorado last summer with no problems with the braking system. After we had returned home from Colorado I hooked up to the RV to bring it in for a recall and noticed the DIC display was displaying unusual displays for the ITBC. The DIC would show the trailer connected part of the time and malfunction the next. When increasing or decreasing the voltage using the ITBC or - buttons, the DIC display would not show anything. When pulling the trailer down the road at 20 mph using the manual slide button function, the ITBC would slightly apply some braking to the trailer with no progressive braking display from the ITBC. You could not increase or decrease aggressiveness using the ITBC or - buttons.After reading some of your forum discussions I pulled both 7 pin trailer connectors 1.Bumper and 2.Bed of the truck out so I could inspect and test the continuity from the controller. The RV dealer installed the one in the bed and they spliced into the bumper connector wiring. I took time and removed all of their quick connectors and soldered all the connections, installed heat shrinks and put a good tape job on the entire splice. Hooked my trailer back to the truck and my problem disappeared. Must have been a loose connection or water problem. I could not see any signs of corrosion.The reason I added this comment was to let you know my factory ITBC is currently supporting three axles on my Fuzion. I had already made my mind up to by-pass the factory ITBC and install a P3 if I could not figure my problem out. This would be much cheaper than getting the Chevy dealer to work on the problem and charge an arm and leg, only to have the problem crop up again in a year.With my CanAm Commander 1000 side by side in the back I need all the braking I can get when coming off those Colorado mountain passes. Hope this comment was helpful.
comment by: O. T - 3/3/2013
Thank you for the information, it can be hard to come by on the ITBCs. Glad you were able to sort out the wiring gremlins, they can be quite a pain.
Patrick B - 4/9/2013
Featured Help Information
Instructions
Miscellaneous Media