Choosing Between Radial and Bias-Ply Tires for Coleman Bayside Pop-Up Camper
Question:
Which tire is better for a pop-up camper a Bias or Radial. I do not know the difference and need to buy 2 new tires for my camper. My size is ST185 X 80 D13 or ST 175 / 80 D13. I replaced my spare recently with the later size above as the tire shop I went to told me that the first size was not made any more. We I see on you site that it is still made. With your advice which should I buy for a 1998 Coleman Bayside? Thanks
asked by: Rob M
Expert Reply:
When the option is available, I always recommend going with a radial tire versus a bias-ply. The ride quality will be noticeably smoother and more stable. Radial tires do a better job shedding heat, and since excessive heat is the number one reason for tire failure, you'll typically get more life out of a radial tire.

We offer a ST185/80/D13 tire in bias-ply only, that part # is AM1ST79. We offer the ST175/80/D13 in either radial, part # AM10210 or bias-ply, part # AM1ST77.

Although either size tire would work well with your trailer, I would recommend going with the same size as your spare.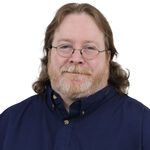 Ask The Experts a Question >>