Will PullRite SuperGlide Fifth Wheel Hitch Fit Ford F-350 With Factory Rail Kit
Question:
Im sorry, I am new fifth wheel owner. I do not know a thing - dont know the language. My problem is a i have already purchased a super-glide hitch from the dealer and its waiting to be installed I have a short bed pickup but b I am now thinking of purchasing a new truck - preferably an F350 - and I have no idea whether the trucks which have the built in fifth wheel prep package will fit my super-glide. No on else seems to have any idea either. Ive had a few people tell me theyre 90 sure theres a way to make it work. Im not going to be 70k on someone being 90 sure. Can you help with some reliable information?
asked by: Reginald M
It would depend on the model Pullrite Superglide hitch you have. If it uses industry standard rails then you would need an adaptor like part # RP30156. This would lock into the puck system in the bed of the F-350 and allow you to attach the hitch.

If you have a hitch that does not use industry standard rails, we do not have a rail kit that would work for you.

If your SuperGlide does not use standard rails you may want to order a truck without the factory under bed kit and then contact Pullrite to get the correct rail kit for your truck.
expert reply by:
Jeffrey L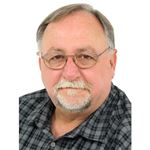 Ask The Experts a Question >>