Troubleshooting Brake Controller in Wet Conditions
Question:
My brake controller in normal dry conditions works fine , the controller lights up just the decimal point as it should , but when it rains and i drive for maybe 5 minutes or so when applying the brakes it will light up 0.0 also when holding the brakes and trying to adjust up or down it stays at 0.0 , sometimes steady and sometimes it flickers quickly, aslo it does register when using the manual slide and is adjustable, the vehicle is a 1995 ford f350 7.3l and the brake controller is a reese brakeman and its using the factory ford wiring , any help would be greatly appreciated thanks.
asked by: Paul M
I can help you troubleshoot your brake controller issue.

Sounds like water is getting into the 7-way connector between your connection. You will want to find a way to seal that off better, I have heard of people using electrical tape to wrap the connection to prevent water from getting in during wet weather. You may also consider replacing the connector with one like the Hopkins # HM48480, this connector has a foam seal that will help with weather seeping in.

Another thing that may be happening is that there is a open piece of wiring on the brake output circuit getting wet. I would recommend tracing the wire from your trailer connector to see if you can find an open section and repair it.
expert reply by:
Jackie C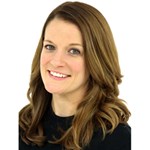 Ask The Experts a Question >>
Featured Help Information
Instructions
Miscellaneous Media