Where is the Brake Light Switch Wire for Brake Controller Installation on a 1998 Chevy C/K Pickup
Question:
Great job on the videos for the chevy brake control install, i was wondering though if you know or have an idea the color and easiest place to connect into the brake light switch on a 1998 Chevy K2500. Due to the cramp quarters im having a very difficult time tracing the wires from the top of the pedal. I believe im looking for the orange wire but the closest spot to tie into it is at the fuse box which is also a pain to get behind. thanks for any help.
asked by: Andrew
Expert Reply:
I do know the wire you are looking for. It should be above the brake pedal. Usually, on Chevy and GMCs like your 1998 C/K, the brake wire that carries the brake light signal is white. On some occasions, it will be yellow.

So I would first look for a white wire on the brake light switch and test it with a circuit tester like the Quickee Circuit Tester # 3808. You know you have the right wire if it carries a signal only when the brake pedal is pressed. If that is not the right wire, try a yellow wire (if there is one). If that is not it either, keep checking the wires until one of them gives you a signal only when the brake pedal is pressed.

I am including a link to a video of a brake controller being installed on a 1993 Chevy Suburban. At the 7:23 time mark it will show where the brake wire is located, how to test the wire, and how to connect the brake controller to that wire.

The wire should not be in or right next to the fuse box. Usually the orange wire is not the one you want. But you can always check it to see. Wiring and wire colors is never an exact science, but with a circuit tester, we can find the right one.
expert reply by:
Michael H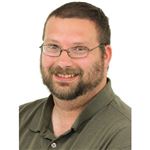 Ask The Experts a Question >>